Welcome to Part 2 of my MLB pre-season power rankings.  Last time, I covered the bottom 6 teams.  I talked about what they did in the off-season, what the case for them this season is, and what their bright spot is.  I also discussed best and worst case scenarios for each team and projected their records and division placements. Today I will do the same for the next 6.  Some of these teams at least have a chance to contend, but things do not look great for them.  Read below to find out who these six teams are and where they're headed.
Boston Sports Mania MLB Pre-Season Power Rankings
Friday, March 23: Ranking The Teams 30-25, My Version: Who's In The Basement?
Saturday, March 24: Ranking The Teams 24-19, My Version: Teams That Will Struggle
Sunday, March 25: Ranking The Teams 18-13, My Version: The Middle of the Pack
Monday, March 26: Ranking The Teams 12-7, My Version: Who Will Contend in 2018?
Tuesday, March 27: Ranking The Teams 6-1, My Version: How The Best of the Best Line Up*
*I will also have my latest Baseball Bits coming sometime next week.
24.  Tampa Bay Rays
Off-Season Review
The Rays are headed in a rebuilding direction.  I would be shocked to see them contend anytime in the next three years.  This off-season, they began their rebuild, trading away SP Jake Odorizzi, star 3B Evan Longoria, DH Corey Dickerson, and OF Steven Souza Jr.  They did acquire Denard Span in the Longoria trade to add outfield depth, which will be needed without Dickerson and Souza.  They also added veteran slugger and RF Carlos Gomez.  They brought in C.J. Cron to replace Corey Dickerson, the one dumb move they made during the off-season.
They could've just kept Dickerson or let a prospect take over at DH, but they had to bring in a new DH who was worse than Dickerson.  It shouldn't even be considered rebuilding; Cron is practically the same age as Dickerson.  These moves will give key roles to younger players though.  3B Matt Duffy, SS Christian Arroyo, SS Willy Adames, OF Mallex Smith, and SP Jacob Faria are all in line to have a significant role this season.
The Case for the Rays
The Rays have some nice pieces that could've led them to contend if they had held on to Odorizzi, Dickerson, and Longoria, but now they've made it clear that they're ready to rebuild.  This year, the Rays will need to find younger guys to lead the rotation with Odorizzi gone.  They will start with a 4 man rotation but should hope to add a prospect in the #5 slot eventually.  Brent Honeywell is out of the picture; he is now recovering from Tommy John Surgery.  They will also need to find new leaders in the lineup with Evan Longoria gone.
The Strong Point
Tampa Bay made some interesting moves last season that we now know were preparing them for a rebuild, and some of the guys they acquired have major league experience but are still young, and they could serve as mentors for even younger players this season.  SS Adeiny Hechavarria, OF Mallex Smith, and 3B Matt Duffy are among these guys.  They will help lead a relatively strong Rays lineup.  OF Carlos Gomez will also be a leader in this lineup.  The rotation still needs plenty of work during this rebuild, but the lineup is in a pretty good position, despite a need for a first baseman/DH alongside C.J. Cron that they failed to fulfill.
Best Case Scenario: The Rays find a pitcher to round out the rotation, and he helps another young Rays rotation dominate the league.  The Rays also do well at the plate, leading them just above .500.
Worst Case Scenario: The Rays cannot find a fifth man for their rotation, Nathan Eovaldi and Jacob Faria struggle from the start, and a Rays 4 man rotation lacking depth falls apart by July.  Meanwhile, they cannot get anything better than decent out of the lineup, as guys like Hechavarria, Smith, and Duffy do not break out, and the Rays finish last in the American League.
Projected Finish: 70-92, 5th in AL East
23.  Baltimore Orioles
Off-Season Review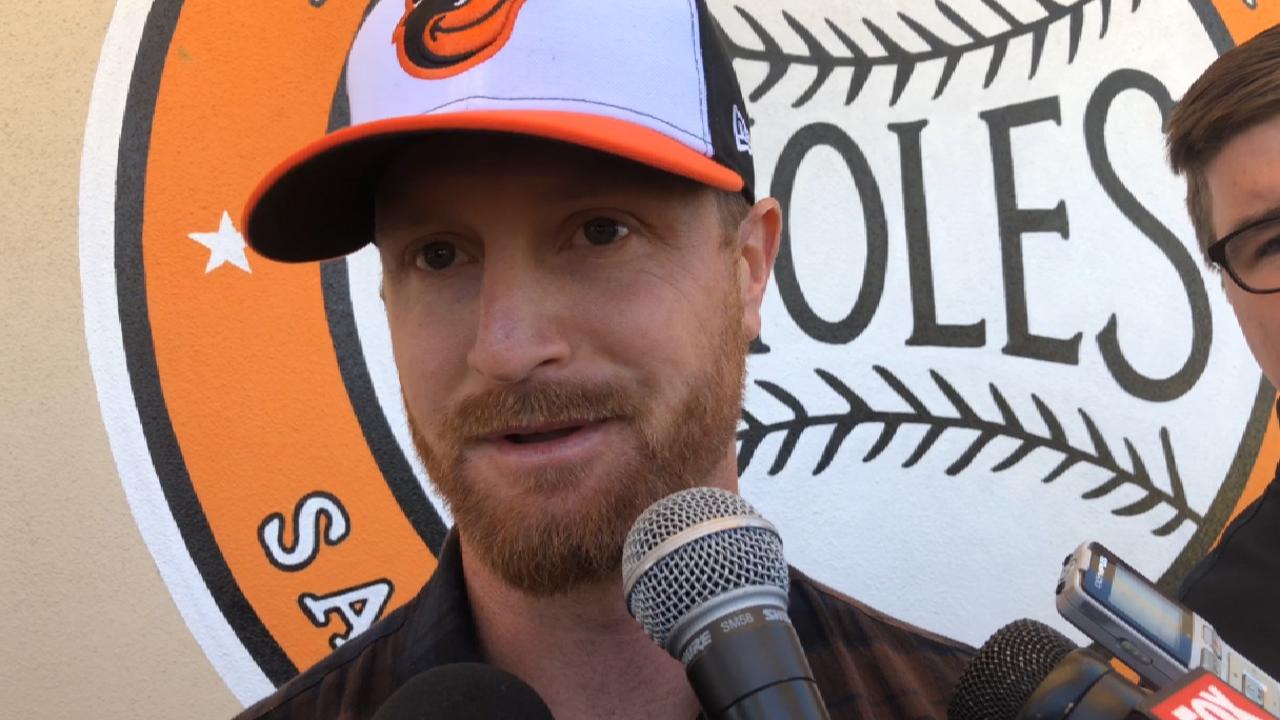 I was not so high on Baltimore in the making of my MLB predictions.  But they have since finished off their rotation by signing Alex Cobb, who could serve as their ace.  Cobb was the last big name starter left on the market.  They also resigned Chris Tillman and signed Andrew Cashner in order to at least pursue a respectable rotation after losing many starters to free agency.  They were also in talks with teams about Manny Machado, who's in a contract year, but decided to hold onto him for now.  Their roster is looking better than it did before the late off-season moves they are known for.  But it's still nothing more than mediocre.
The Case for the Orioles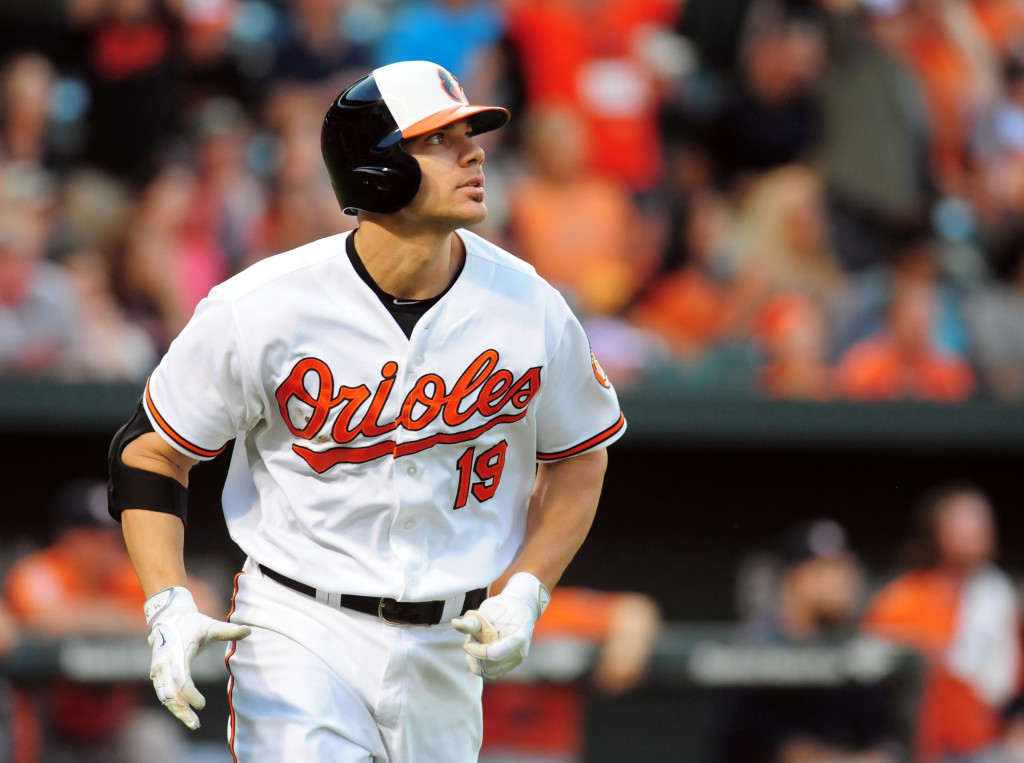 The Orioles have to decide what direction they are going in.  They have a nice roster but need a little more to contend.  That will be decided this season.  They will either sell at the deadline after early season disappointment, or they will add a couple key pieces after a decent start and head in an upward direction.  The O's have a good lineup, and their new look rotation could surprise us, but it's nothing extra special, and the team is getting old.  Adam Jones and Chris Davis are past their prime, Manny Machado is in a contract year, and the Orioles lack the young talent to take over.  Could it be time to rebuild?
The Strong Point
The Orioles have relied on their lineup over the years, but this year, I think their pitching is their strong point.  Their bullpen could still be great if they can get healthy, and the rotation looks much better with Cobb, Cashner, and Tillman on board.  Dylan Bundy will also be a factor.  Their lineup is getting older and declining, but despite questioning what direction they should be going in, the Orioles have really made some nice upgrades to their pitching staff.  But will they pay off?
Best Case Scenario: The O's new look rotation takes the league by storm, Chris Davis bounces back to lead Baltimore's lineup, and the Orioles head in an upward direction and contend for a wild-card slot.
Worst Case Scenario: The bullpen is plagued by injuries, the rotation and lineup are no better than average, and the Orioles are forced to enter rebuild mode.
My Prediction: 73-89, 4th in AL East
22.  Philadelphia Phillies
Off-Season Review
The Phillies are another team that has improved since my early March MLB predictions.  They signed Jake Arrieta to serve as the ace to a young, but improving rotation.  They could have added a veteran outfielder to fill in if their younger guys struggle, but the Phillies need to establish their new core post-rebuild.  Relying on veterans is not what they want to be doing too much unless they're 100% ready to contend and want to add a star player, which is not quite the case yet.  They did sign 1B Carlos Santana though, moving Rhys Hoskins to the outfield and trading Tommy Joseph.
The Case for the Phillies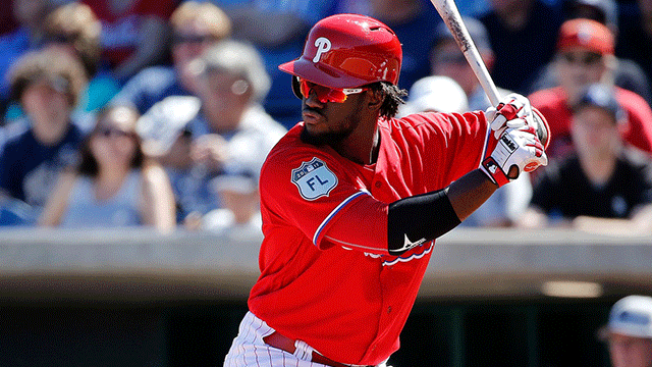 The Phillies are getting ready to contend in coming years after a rebuild.  Now that they have filled the roster with young talent, it's time to find out who will lead them.  That all depends on who breaks out this year.  Rhys Hoskins, Maikel Franco, Odubel Herrera, Cesar Hernandez, and Aaron Nola are potential candidates.  I do think it is good that they have started to add veterans though because they will need to surround their young talent with elite, experienced players in order to reach the playoffs in coming years.
The Strong Point
The Phillies have a pretty consistent lineup that does not have any major holes, and that really helps in an MLB that can be very streaky.  They have a lot of strong players that full out their lineup, but no breakout stars yet, which is what they need.  I personally think that by the end of this season, Odubel Herrera, Cesar Hernandez, or someone else in the Phillies lineup will emerge as a breakout star and carry the team in coming years.
Best Case Scenario: Many of Philly's young stars breakout, their rotation improves as Jake Arrieta, Jerad Eickhoff, and Aaron Nola make a great trio while Vince Velasquez also makes major contributions, and the Phillies finish 2nd or 3rd in a relatively weak NL East.
Worst Case Scenario: Arrieta and the Phillies rotation bust, the lineup is nothing more than mediocre, and the Phillies don't get any better, finishing with just below 70 wins.
Projected Finish: 71-91, 4th in NL East
21.  Kansas City Royals
Off-Season Review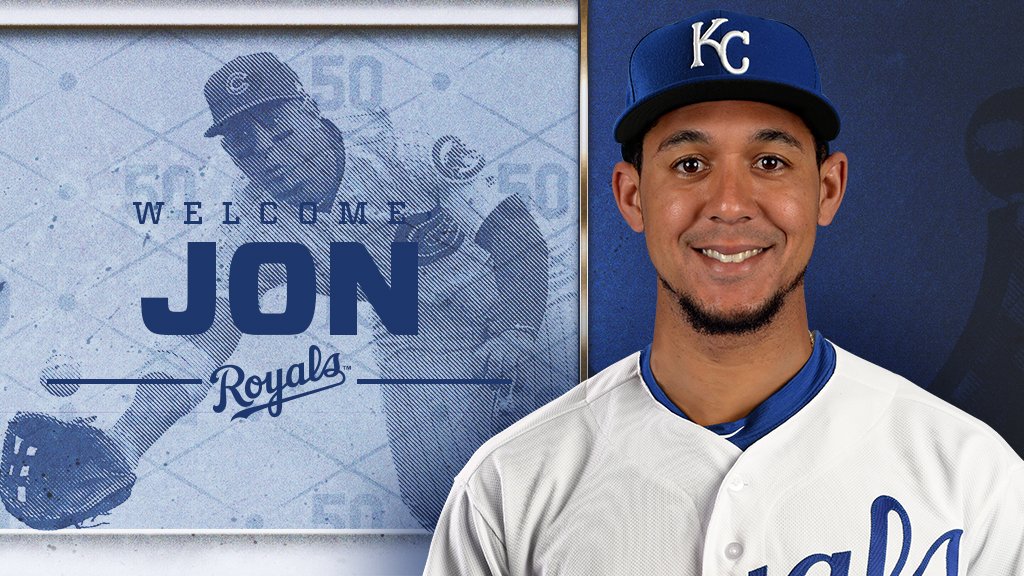 The Royals were planning to rebuild after losing much of their core to free agency.  But they brought back both 3B Mike Moustakas and SS Alcides Escobar in the end.  They also signed CF Jon Jay and 1B Lucas Duda to replace Eric Hosmer and Lorenzo Cain.  They still aren't the same team they were a couple years back though.  If they were still attempting to contend, they would've added another starting pitcher and they would have held on to DH Brandon Moss.
The Case for the Royals
The Royals were planning to rebuild, but I think their decision to keep their lineup pretty much the same implies that guys like Hunter Dozier and Cheslor Cuthbert might not be MLB ready yet.  The Royals need a couple years before they'll be able to successfully rebuild. But in the meantime, they're not making any long-term investments, so you shouldn't expect more than mediocracy from them.
The Strong Point
The Royals have no plans to be legitimate contenders, but their lineup is underrated.  I don't know why people think their lineup is old and washed up.  I could see Alcides Escobar bouncing back for a half decent season.  Mike Moustakas is still elite.  He may be frustrated back in KC, but if he's not elite, why were other contending teams making such a big push for him?  There were other options.  Yunel Escobar and J.J. Hardy are still free agents.  At this point, they are unlikely to be signed.  Moose was picked over those two, who are decent players.  Lucas Duda and Jon Jay can hit too, although it's been a while since they were in their prime.
Best Case Scenario: Escobar and Alex Gordon bounce back for strong seasons, Moose, Duda and Jay do well in the lineup as well as young 2B Whit Merrifield, and the Royals finish just above .500 after strong hitting and decent pitching.
Worst Case Scenario: The Royals lineup collapses, Moose, Gordon, and Escobar want out, and the Royals are forced to rush prospects to the majors in order to prevent the Royals from falling due to a bad decision/unwillingness for change.  The prospects then struggle due to needing more time to develop, and the Royals collapse, finishing last in the division, with below 70 wins.
Note: The Royals are one of those teams that will be very hard to predict this season.
Projected Finish: 73-89, 3rd in AL Central
20.  Toronto Blue Jays
Off-Season Review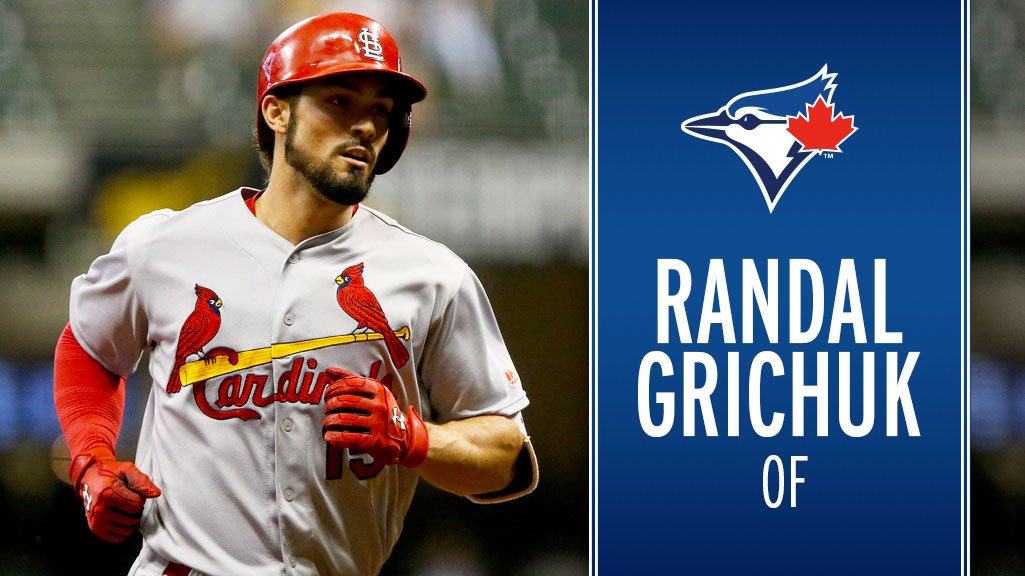 The Blue Jays had a very interesting off-season.  It's almost like the Jays are rebuilding without overhauling, which is a unique way to do things.  Rather than trading Josh Donaldson or even Troy Tulowitzki, and completely emptying out all the vets on their roster, they just made a few good decisions that will help them get younger.  They let OF Jose Bautista walk, which was good after his 2017 decline, but they brought in OF Randal Grichuk in a trade.  Grichuk is a younger option for them who is also a viable starter, so it works out.
They also brought in Curtis Granderson to platoon with younger outfielders like Dalton Pompey.  But they're still holding on to Tulo and Donaldson for another year to give prospects Bo Bichette and Vladimir Guerrero Jr. more time.  They also acquired young infielder Yangervis Solarte from San Diego to assist in that job.  They signed a couple good relievers as well, just so they could have a full bullpen.
The Case for the Blue Jays
The Blue Jays have managed to hold on to a decent MLB ready roster while still rebuilding, and I think it's a very good idea that will keep them close to contention throughout their rebuild.  But it's nearly impossible to rebuild and contend at the same time, so the Blue Jays won't be anything more than decent until they are fully rebuilt.  This approach will get them there quickly though.  It will be like nobody even noticed their rebuild due to their fast execution.  The future is bright.
The Strong Point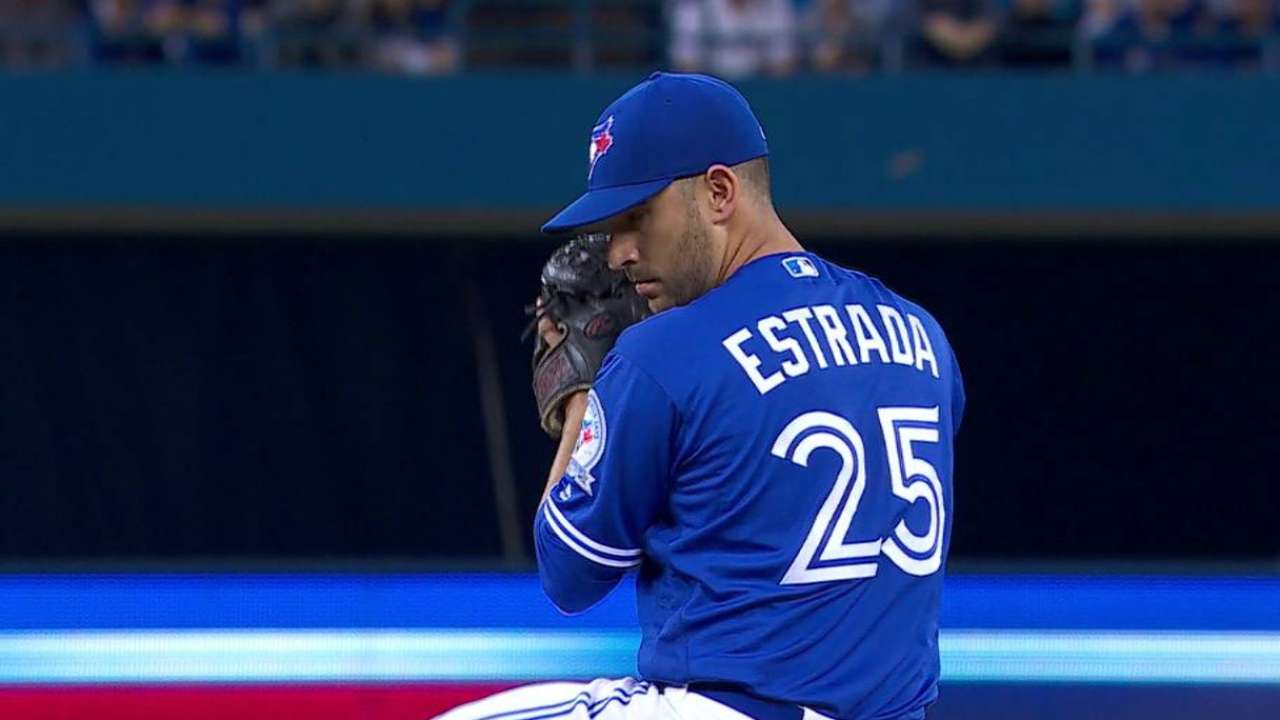 The lineup in Toronto is nothing more than decent right now, although they have a nice core between Josh Donaldson, Kendrys Morales, and Justin Smoak.  But the rotation is their real strength.  They don't really have an ace, but many of their pitchers could emerge as an ace and are pretty good despite inconsistency.  Marcus Stroman, Marco Estrada, Aaron Sanchez and J.A. Happ have all had good stretches.  They just need to remain healthy and consistent, which is the difficult part.
Best Case Scenario: The mix of youth and experience in the Jays lineup thrives, the rotation takes the league by storm, and the Blue Jays finish as a close third to the Red Sox and Yankees despite missing the playoffs.
Worst Case Scenario: The rotation is plagued by inconsistency and injuries and the lineup's older players struggle, forcing prospects up early.  The Blue Jays find themselves in a pickle with both veterans and prospects struggling and finish right around 70 wins.
Projected Finish: 76-86, 3rd in AL East
19.  Texas Rangers
Off-Season Review
The Rangers need to make up their mind.  Are they rebuilding, or are they contending?  They went out and signed Doug Fister, Bartolo Colon, Matt Moore, Mike Minor, Jon Niese, and Tim Lincecum to compete for rotation slots but ended up releasing Colon and Niese after they only made the roster older.  The rotation will now look something like this, and I still can't tell you if this will be accurate:
Cole Hamels LHP
Doug Fister LHP
Martin Perez LHP
Matt Moore LHP
Tim Lincecum RHP
I put Lincecum in there over Minor so they could at least have one RHP in the rotation.  Jesse Chavez could also occupy that role.  But they also declined to sign an outfielder or a 1B/DH, implying that they might consider a rebuild.  They did add 3B Trevor Plouffe and 1B Tommy Joseph though.  This is a very confusing team.  They don't even know for sure where guys are starting for them.  Jurickson Profar, Joey Gallo, and Adrian Beltre could all play third, first or DH.  The Rangers have gotten younger, but if they want to rebuild, why did they sign five veteran starters, and why did they hold on to their veterans like Adrian Beltre?
The Case for the Rangers
The Rangers are one of the hardest MLB teams to predict this year.  They could dominate or be terrible.  They have the tools to contend but also face the risk of holding on to the wrong veterans and collapsing.  This season is all about choosing a direction.  If they do well early, they'll get what they need at the deadline and make a run.  If not, they'll likely sell Beltre, Shin-Soo Choo, and other veterans in a rebuilding effort.  They did not make it easy for themselves to choose a direction.  They could very well end up stuck in the middle if they decline to choose.
The Strong Point
The Rangers still have a lot of power hitters.  Big hitters Adrian Beltre and Elvis Andrus will lead this lineup alongside younger sluggers like Nomar Mazara and Joey Gallo.  If Beltre and Andrus stay elite, you can still expect a lot of dingers and big hits in Texas.  Rougned Odor and Shin-Soo Choo are also strong hitters who are very familiar in Texas.
Best Case Scenario: The new look rotation actually does surprisingly well, the lineup continues to thrive as usual, and the Rangers finish above .500, placing 2nd or 3rd in the AL West.
Worst Case Scenario: The Rangers decline, as the older players on the team struggle, and the Rangers are forced to rebuild.
Projected Finish: 74-88, 4th in AL West
That's all for Part 2.  Stay tuned for Part 3 coming soon.  On a side note, I am proud to announce that we have reached the 4 year anniversary of this blog.  I have come a long way, writing 534 posts in 4 years.  In that time, I have received almost 20000 views and almost 300 followers.  I will be posting more about that later today.