The Sweet 16 is almost here, and though my bracket isn't anywhere near perfect, 8 of my projected Sweet 16 and my 2 finalists are still alive.  Remember, I have Kentucky over Duke in the championship.  You can see my initial bracket below for reference:
But luckily, ESPN has allowed everyone a second chance bracket.  I did not have many upsets on my bracket, but there haven't been many yet, so I don't want to overdo it in these later rounds, especially because there's only two teams left that don't own a Top 4 seed in their region.  Here is my Second Chance bracket below:
But how did I come up with these picks?  Read below for an analysis of each game in the Sweet 16 and and a brief look ahead to the later rounds.  I also wrote regional previews before the tournament: so you can check those out below: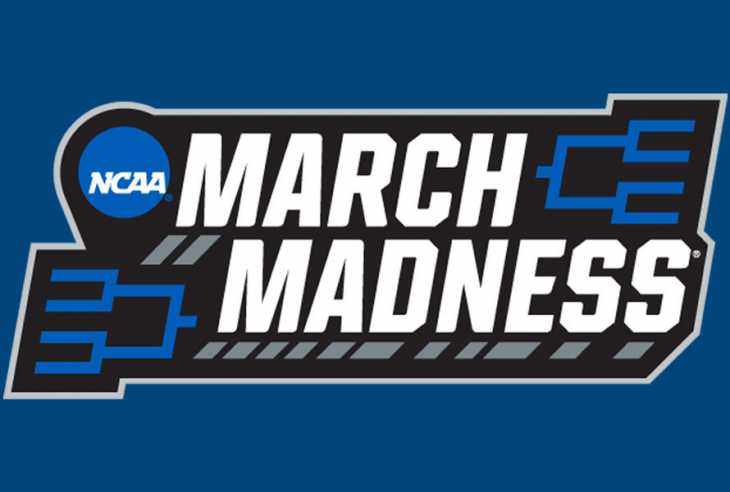 March Madness 2019: Regional Previews
March Madness 2019: Previewing the East Region
March Madness 2019: Previewing the West Region
March Madness 2019: Previewing the South Region
March Madness 2019: Previewing the Midwest Region
Sweet 16 Preview
East Region
#1 Duke  vs.  #4 Virginia Tech
The Blue Devils nearly choked against Tacko Fall and the UCF Knights.  But they know Virginia Tech well.  Even though the Hokies beat Duke earlier this season, I feel that Zion Williamson, R.J. Barrett, and company will rise to the occasion to take down Virginia Tech.  Plus, Williamson was out when Duke lost to Virginia Tech, and though Duke was pretty good without Zion, they are nearly unstoppable with Zion.
The Pick: Duke
#2 Michigan State  vs.  #3 LSU
The Spartans dominated in their first two games of the tournament, led by star guard Cassius Winston.  But the Tigers will not be an easy opponent, as Tremont Waters and Naz Reid led LSU to similar results in their first two games.  Whoever wins this game should head into the Elite 8 with momentum and confidence.  Though these teams are pretty evenly matched, LSU lost their head coach for the tourney, and I see Tom Izzo out-coaching LSU and winning this game.
The Pick: Michigan State
West Region
#1 Gonzaga   vs.  #4 Florida State
'Zags was able to squeeze in here after Syracuse was upset by Baylor, but Florida State is not here to mess around.  The Seminoles put up a very strong season in a tough ACC, and they followed that up by holding off Vermont ending Murray State's run.  I have Terance Mann and the Seminoles pulling the upset, as Gonzaga made it here on pure chance.
The Pick: UPSET ALERT: Florida State
#2 Michigan  vs.  #3 Texas Tech
I did not see this coming, but the Red Raiders powered their way past Buffalo to make the Sweet 16 for the second straight year.  They were led by Jarrett Culver after a strong regular season in the Big 12 that almost led to a Big 12 win.  But Michigan was undefeated for nearly half the season despite a late stumble.  After they shut down an underrated Florida team, I think they're ready to make a big run, starting with the win here.  I know I underrated Texas Tech a bit, but their run should end here as expected.
The Pick: Michigan
South Region
#1 Virginia  vs.  #12 Oregon
I originally had the Cavaliers losing to Oklahoma in the Round of 32.  They were fine against Oklahoma, but they were struggling in the first half against #16 Gardner-Webb.  Though I think the Cavs are overrated, I did not expect Oregon to make this deep a run or even defeat Ethan Happ and the Wisconsin Badgers.  Kyle Guy and De'Andre Hunter should at least lead Virginia to the Elite 8 at this point.  But don't expect a crazy deep run.
The Pick: Virginia
#2 Tennessee  vs.   #3 Purdue
The Boilermakers were able to shut down the Old Dominion Monarchs in the first round.  Since then, things have been smooth sailing thanks to the leadership of Carsen Edwards and Matt Haarms.  But Tennessee is their toughest opponent yet in this tourney.  After struggling in their inter-conference play early this season, Purdue may have momentum in their favor.  But I cannot see them taking down Grant Williams and the Volunteers, who dominated against both #15 Colgate and #10 Iowa.
The Pick: Tennessee
Midwest Region
#1 North Carolina  vs.   #5 Auburn
The Tar Heels were able to get past Washington easily despite a first half scare from #16 Iona.  Auburn's also in a good position.  Though they barely won, they did hold off upset-hungry New Mexico State in the first round and went on to upset an upset-prone Kansas team as I had expected NM State to do.  Led by Luke Maye and Nassir Little, I think North Carolina will outplay Auburn, but this will be a close game; a battle of two imperfect, but strong teams.
The Pick: North Carolina
#2 Kentucky   vs.   #3 Houston
Houston did impress this year, losing just a few games.  Even in the AAC, which is technically a mid-major conference, this should be considered a good performance.  But despite some inconsistencies earlier this season, Kentucky has been nothing but dominant in this tournament, just like they were against SEC teams this year and just like they were expected to be.  Led by freshman Tyler Herro, they should get past the Cougars and come into the Elite 8 with momentum in their favor.
The Pick: Kentucky
Elite 8 and Beyond
Here are my projected Elite 8 match-ups:
#1 Duke   vs.  #2 Michigan State
#2 Michigan   vs.  #4 Florida State
#1 Virginia   vs.  #2 Tennessee
#1 North Carolina   vs.  #2 Kentucky
Sparty should have a good chance to defeat Duke after being coached to victory against LSU.  But the Blue Devils are extremely difficult to beat, and after losing Joshua Langford for the season this year, I have Michigan State falling just short.  Michigan should be able to get past an overrated Texas Tech squad, but Florida State will power past the Wolverines after a triumphant upset over Gonzaga and head to the Final 4.  Virginia's run will also end here, as Grant Williams and the Vols finally eliminate a flawed Cavaliers team.  Virginia's regular season was pretty impressive, but they have never been the best playoff team.  The Wildcats should get past UNC.  They performed almost as well as UNC during the regular season, and they have outperformed UNC so far in this tournament.
And my projected champion is….
 #2 Kentucky
The Wildcats began a dominant run before this tournament even started.  Since their loss to Alabama to begin January, they have gone 19-3, only losing to Tennessee (twice) and LSU (with their head coach).  I think they'll continue to run with the momentum and get revenge on Tennessee.  Duke will knock out FSU, and the championship will be set.  Though Duke is much better on paper, I think Kentucky will outmatch Duke and win the championship.
That's all for my preview of the Sweet 16 and beyond.  Stay tuned for more basketball coverage and coverage on other sports soon.