Welcome to my 2nd of 4 March Madness regional previews.  Today, I will be looking at what may be the most unpredictable of this year's regions: the West.  Let's jump right in.
Note: The upsets I picked in this region may be some of the craziest I've picked this year.  However, per NCAA.com, there is an average 12.7 upsets per year in this tourney, and I did not pick any 16-1 or 15-2 upsets this year, as they happen less than 10% of the time.  My upset picks may be gutsy, but they are (somewhat) reasonably thought out and I factor statistics into my picks. My picks are based on a mix of stats, previous team performance (previous tourneys and current regular season), and gut feeling.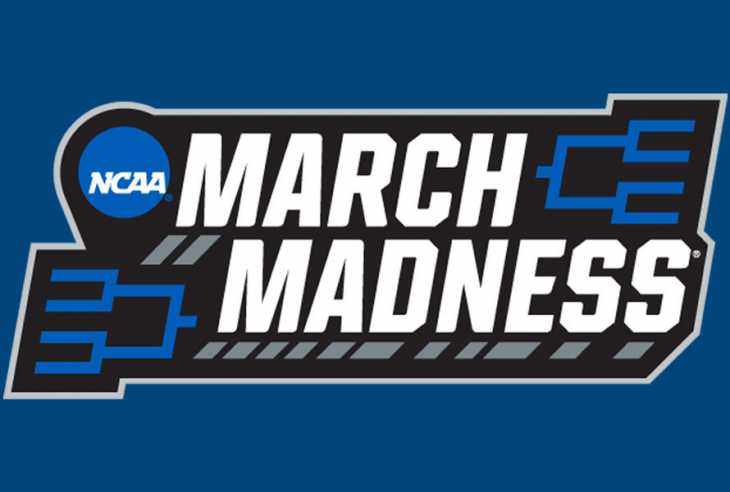 March Madness 2019: Regional Previews
March Madness 2019: Previewing the East Region
March Madness 2019: Previewing the West Region
March Madness 2019: Previewing the South Region
March Madness 2019: Previewing the Midwest Region
I will be previewing the Sweet 16 next week as well!
Round of 64 Preview
Salt Lake City, UT: Games start Thursday, March 21, 2019 at 7:27 PM EST on truTV
#1 Gonzaga  vs.  #16 Fairleigh Dickinson/Prairie View A & M
Update: Fairleigh Dickinson has defeated Prairie View A & M in the First Four game.
Whether Gonzaga plays Fairleigh Dickinson or Prairie View A & M, they should be able to win this one easily.  Gonzaga isn't the strongest #1 seed there is, but it will be the later rounds that challenge them.  Neither Fairleigh Dickinson nor Prairie View A & M even had amazing regular seasons within their own conference, let alone the league.  It would be foolish to pick anything besides a Bulldogs win in this game.
The Pick: Gonzaga
#8 Syracuse  vs.  #9 Baylor
Syracuse has shown flashes of dominance this season despite inconsistency.  They have proven they are capable of beating elite teams.  They even took down Duke – on the road!  Baylor has been even more inconsistent.  They had a nice run going in the Big 12 in February, but I hadn't seen them making the Big Dance in the first place after a late season decline and a slow start including losses to mid-majors Stephen F. Austin and Texas Southern.  In my eyes, the Bears do not have the capacity to take down the Orange.
The Pick: Syracuse
Hartford, CT: Games start Thursday, March 21, 2019 at 2:00 PM EST on TBS
#4 Florida State  vs.  #13 Vermont
This was honestly one of the toughest games for me to pick.  The Seminoles have put up a pretty strong season, and they weren't too far behind Duke, Virginia, and UNC (all of whom earned 1 seeds) in the ACC.  But they did have some inconsistent times.  Vermont is coming off a very strong season and topped it off with an AEC win over UMBC.  But do they have what it takes to upset Florida State?  They were in a similar situation two years ago against Purdue, and I called an upset.  But Purdue won, and Vermont lost.  I'm playing it safe this time around, and I didn't think Vermont could have won any more games after this anyway.
The Pick: Florida State
#5 Marquette   vs.  #12 Murray State
Marquette got off to a nice start this season and had some pretty big victories.  But they regressed a bit towards the end of the season and disappointed in the Big East tournament.  Murray State, on the other hand, defeated a very strong Belmont team (who still made it here on an at-large bid) in the OVC, and the Racers come into this tournament hoping to prove that they are a legitimate title contender.  I think they are capable of defeating a struggling Marquette squad.
The Pick: UPSET ALERT: Murray State
Tulsa, OK: Games start Friday, March 22, 2019 at 1:30 PM EST on TNT
#3 Texas Tech  vs.  #14 Northern Kentucky
The Red Raiders put up a strong regular season and were not given the respect they deserved for it.  I'm not going to do the same.  But my concern is their Big 12 tourney choke.  Northern Kentucky could surprise them here.  Texas Tech may be underrated this season, but they are not the same #3 seeded Texas Tech that came in to this tourney last year.  In 2018, #14 seeded Stephen F. Austin couldn't pull the upset, but this year, Northern Kentucky should be able to.
The Pick: UPSET ALERT: Northern Kentucky
#6 Buffalo  vs.  #11 Arizona State/St. John's
Buffalo got off to an undefeated start this season, but you would think their MAC performance would be more impressive after the strong start.  The Bulls should come into this with some momentum after their MAC tournament victory though.  St. John's also started off undefeated, but they really dropped off towards the end of the year in the Big East, so I think Arizona State will beat them out in the First Four.  The Sun Devils were consistenly competitive in the Pac-12 this year, and they did upset Kansas early in the season.  But they didn't quite come out on top of the Pac-12, in the regular season or the playoffs.  Expect the same in this game.  I have a lot of confidence in Buffalo, though ASU could be a sleeper team.
The Pick: Buffalo
Des Moines, IA: Games start Thursday, March 21, 2019 at 6:50 PM EST on TNT
#7 Nevada  vs.  #10 Florida
The Wolfpack did put up a pretty impressive start to the year considering they are a mid-major team.  But they lost their footing a bit in the MWC and missed out on the MWC finals.  The Gators weren't the most consistent team, but they are trending upwards after winning 5 in a row to wrap up February and making the SEC semifinals.  I have confidence in Florida to make a surprise run as they have experienced many deep tournament runs before.
The Pick: UPSET ALERT: Florida
#2 Michigan  vs.  #15 Montana
The Wolverines were the last remaining undefeated team this season, and though they were only 13-5 in the B1G after an undefeated start (9-5 since their first loss), they have at least kept up with the top teams in the league, earning them a #2 seed despite a B1G championship loss.  Though they might lose before the Sweet 16 after late struggles, they should easily be able to take down #15 seeded Montana.
The Pick: Michigan
Round of 32 and Beyond
Here are my projected Round of 32 match-ups:
#1 Gonzaga  vs.  #8 Syracuse
#4 Florida State  vs.  #12 Murray State
#6 Buffalo  vs.  #14 Northern Kentucky
#2 Michigan   vs. #10 Florida
Syracuse is not a consistently trustworthy team by any means.  But I think they can pull the upset over a Zags team that just lost to Saint Mary's.  Gonzaga's win over the #16 seed won't nearly be enough to boost morale after the WCC tourney.  The Ja Morant led Murray State could have a chance against FSU after taking down Marquette, but I have confidence in the Seminoles after their upset of Virginia in the ACC tournament and a relatively strong year in the ACC.  The Bulls should have an easy path to the Sweet 16 so long as Texas Tech is upset.  Michigan will give Florida a hard time here, but after their late season stumble, I could see Michigan putting up a dud against a team like Florida.
And the Projected West champion is…
 #8 Syracuse
The Orange will run with the momentum after taking down Gonzaga.  I think they can pull another upset over FSU, who has had some bad losses here and there.  Buffalo vs. Florida will be a close battle of two teams looking to make a surprise Final 4 appearance.  But I think the Orange have a better track record than either team and should make the Final 4 with ease after eliminating two Top 4 seeds.  They made it as a #10 seed a couple years back, so I'm not completely crazy to predict them making it as an #8 seed.
Next time, I will be taking a look at the South Region.  Will the Virginia Cavaliers choke again?  Does Tennessee have an easy path to the Final 4, or will somebody stop them?  Find out what I think in my next article.