Welcome to the 3rd of my March Madness regional previews.  Today, I will be looking at the South Region.  Will the Virginia Cavaliers choke again?  Does Tennessee have an easy path to the Final 4, or will somebody stop them?  Find out what I think below.
Here are links to my other articles in the series: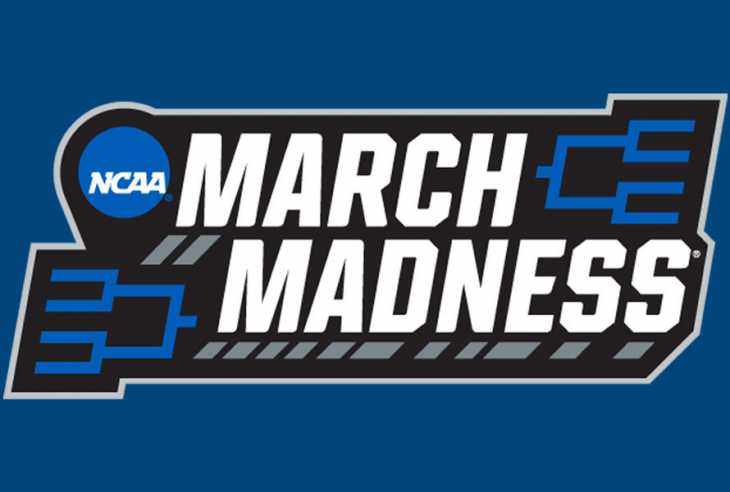 March Madness 2019: Regional Previews
March Madness 2019: Previewing the East Region
March Madness 2019: Previewing the West Region
March Madness 2019: Previewing the South Region
March Madness 2019: Previewing the Midwest Region
I will be previewing the Sweet 16 next week as well!
Round of 64 Preview
Columbia, SC: Games start Friday, March 22, 2019 at 3:10 PM EST on truTV
#1 Virginia  vs.  #16 Gardner-Webb
Even after being upset by #16 seed UMBC last year, Virginia was among the league's best for the entirety of the regular season once again.  They may have struggled in the ACC tournament, but Gardner-Webb should be a piece of cake for UVA.  I don't think they have the same upside that AEC winners like UMBC and Vermont have had in past years.  Maybe Virginia will choke in a later round, but don't pick against them here.
The Pick: Virginia
#8 Ole Miss  vs.  #9 Oklahoma
Ole Miss may have had one of their best basketball seasons in a while.  But they were still pretty inconsistent this year under Kermit Davis, and they haven't been in March Madness since 2015 (2 years before this series began annually).  The Sooners had a relatively easy schedule, and they weren't much better on the consistency, but they swept TCU and took down Florida as well as fellow Big 12 team Kansas.  They have proven that they can beat top teams on a regular basis.  Despite their sweep of Auburn, it's hard to say the same about the Rebels.  Oklahoma will have more confidence coming in and more motivation to move on as they grab the victory.
The Pick: UPSET ALERT: Oklahoma
San Jose, CA: Games start Friday, March 22, 2019 at 2:45 PM EST on TBS
#4 Kansas State  vs.  #13 UC Irvine
Kansas State made it all the way to the Elite 8 last year thanks to UMBC's upset of Virginia, and the Wildcats come in even stronger this year after keeping up with Kansas and Texas Tech in the Big 12.  The Anteaters have been a regular contender in their conference for several years now, but they do not have a recent reputation for pulling March Madness upsets.  I think the Wildcats will easily outplay them, led by Dean Wade and Barry Brown Jr.
The Pick: Kansas State
#5 Wisconsin  vs.  #12 Oregon
A lot of people picked a Ducks upset here after their surprise Pac-12 victory.  I happen to disagree with that, but one thing is for sure: whoever wins this could have the chance to go far, especially if they can handle Kansas State and Virginia is knocked out early. On momentum alone, I don't think Oregon will be able to handle the Ethan Happ-led Badgers.  Wisconsin is the far stronger team, and Oregon wouldn't be here if it weren't for their success against Pac-12 rivals Arizona State and Washington.  Their out-of-conference performance wasn't great either.
The Pick: Wisconsin
Hartford, CT: Games start Thursday, March 21, 2019 at 7:20 PM EST on TBS
#6 Villanova  vs.  #11 Saint Mary's
The Wildcats regressed this year after two national championships in three years after losing Jalen Brunson, Donte DiVicenzo and others to the NBA.  They nearly lost the Big East to Marquette.  But Saint Mary's only real quality win was their upset over Gonzaga that just happened to come when it matters most: in the WCC title game.  They wouldn't be here this year without that win.  Villanova, now led by Phil Booth among others, should be able to take care of the Gaels with ease.
The Pick: Villanova
#3 Purdue  vs.  #14 Old Dominion
#3 seeds are 115-21 (.846) all time in this tourney against #14 seeds.  But regardless of that stat, I picked two 14-3 upsets this year.  Why?  Well, Texas Tech-NKU, the other upset I picked, is all based on opportunity.  A 2nd time March Madness team looking to pull their first upset after three straight Horizon League regular season wins takes on an upset prone team in Texas Tech.
Many people say Purdue has a good track record in this tournament and should easily take down #14 Old Dominion.  But the Monarchs have thrived in one of the better mid-major conferences, the C-USA.  Purdue has only beat two other Top 25 teams this year: Wisconsin and Michigan State.  They were already upset by Minnesota in the B1G tournament.  Expect Old Dominion to give Purdue a wake up call.  Carsen Edwards has been great for them, but I doubt the team would have a Top 4 seed without Edwards.  Even though Matt Haarms also returned this season, you cannot lean on one or two players to this extent.
The Pick: UPSET ALERT: Old Dominion
Jacksonville, FL: Games start Friday, March 22, 2019 at 12:15 PM EST on CBS
#7 Cincinnati  vs. #10 Iowa
The Bearcats managed to win the AAC this year, but they trailed Houston for most of the year after losing Jacob Evans.  Now led by Jarron Cumberland, Cincinnati takes on the Iowa Hawkeyes in a game that was very difficult for me to pick.  Cincy has the tools to make a run in this tourney, but Iowa improved significantly this year and I feel they were robbed of a higher seed.  They were not so far behind Michigan, MSU, and Purdue in the B1G this year, and they beat both the Wolverines and Iowa State.  I don't see Cincinnati causing them problems.
The Pick: UPSET ALERT: Iowa
#2 Tennessee  vs.   #15 Colgate
Tennessee was among the SEC's top teams for the second consecutive year.  Look for Tennessee to make a deep run thanks to Old Dominion's upset of Purdue.  It will all start with a dominant victory over Colgate, who's above average season was enough to win them the Patriot League and get them into the tournament.  Colgate is no match for Tennessee though, let alone any 1 or 2 seed in this tournament, so this will be an easy win for the Volunteers.
The Pick: Tennessee
Round of 32 and Beyond
Here are my projected Round of 32 match-ups:
#1 Virginia  vs.  #9 Oklahoma
#4 Kansas State   vs.  #5 Wisconsin
#6 Villanova   vs. #14 Old Dominion
#2 Tennessee  vs.  #10 Iowa
Virginia has a history of choking in this tournament, and I could see it happening again against Oklahoma.  Remember: the Sooners already upset Kansas this year.  Kyle Guy and the Cavaliers won't be that much tougher of an opponent.  Happ has dominated this year after returning for another season with the Badgers, and I expect him to lead Wisconsin in an upset of Kansas State despite a close one.  Old Dominion will carry the momentum from their upset over Purdue into this game and do the same against a weaker, less consistent Villanova squad.  Tennessee will take care of business against Iowa, as Grant Williams and co. simply overpower the Hawkeyes.
And the Projected South Winner is…
 #5 Wisconsin
The Badgers should have a relatively easy path to the Final 4 as long as they take down KSU.  They will outplay Oklahoma in the Sweet 16, and I see Happ putting up a lot of points against Tennessee, who has allowed almost 70 PPG this season.  Williams and the Volunteers will not make it easy for the Badgers to make the Final 4, especially after tearing apart #14 Old Dominion in the Sweet 16.  But I think Happ will be motivated to lead Wisconsin in one last run, and the team is definitely capable.
That's all for this 3rd post of my March Madness regional preview series.  I will be posting about the 4th and final region, the Midwest, before the tourney begins.  Stay tuned!