Welcome to Part 3 of my MLB pre-season power rankings.  Last time, I covered the teams that will struggle, but haven't quite hit rock bottom.  I talked about what they did in the off-season, what the case for them this season is, and what their strong point is.  I also discussed best and worst case scenarios for each team and projected their records and division placements. Today I will do the same for the mediocre teams, but rather than talking about their bright spots, today I will be discussing what direction these teams are headed in.  Some of these teams don't know which way to go, rebuild mode or contention mode.  Read below to find out who these six teams are and where they're headed.
Boston Sports Mania MLB Pre-Season Power Rankings
Friday, March 23: Ranking The Teams 30-25, My Version: Who's In The Basement?
Saturday, March 24: Ranking The Teams 24-19, My Version: Teams That Will Struggle
Sunday, March 25: Ranking The Teams 18-13, My Version: The Middle of the Pack
Monday, March 26: Ranking The Teams 12-7, My Version: Who Will Contend in 2018?
Tuesday, March 27: Ranking The Teams 6-1, My Version: How The Best of the Best Line Up*
*I will also have my latest Baseball Bits coming sometime next week.
18.  Atlanta Braves
Off-Season Review
After a rebuild, the Braves are getting ready for contention, but their off-season was relatively quiet.  They did just add OF Peter Bourjos to help fill in until Ronald Acuna is MLB ready.  Acuna looks like he is pretty darn close after a strong Spring Training.  They could've also added someone at third, but decided not to due to the lack of options.  They weren't able to get their hands on Moose, so they were not in the market for a 3B after that.  They could be an interesting destination at the deadline for Josh Donaldson, Manny Machado, or even Adrian Beltre.  They already have made one trade this off-season, acquiring Brandon McCarthy, Scott Kazmir, and Adrian Gonzalez from the Dodgers for Matt Kemp.  Only McCarthy is still in Atlanta, and he will help lead a young rotation alongside Julio Teheran.
The Case for the Braves
The future is bright for Atlanta baseball.  But the Braves will take another year or two to become an elite playoff contender.  Ronald Acuna, Dansby Swanson, and Ozzie Albies will need more time to develop among others.  This young team is led by star 1B Freddie Freeman, who I am expecting another strong season out of.  They already do have some other veterans who will help make this team better, but younger players on the verge of a breakout make up most of their core.  That will help them in coming years, but they won't be absolutely amazing in 2018.
Where They're Headed
The Braves won't be contending in 2018, but expect a playoff run in the next three years for Atlanta.  As soon as their young talent breaks through, they will add the finishing touches they need and run for the playoffs.  Personally, I see Ronald Acuna as a potential All-Star, so as soon as he comes up, you can expect big things from the Braves.
Best Case Scenario: Acuna, Swanson, and Albies all break out to help lead the team, the rotation filled with a mix of young talent and experience thrives, and the Braves contend for the playoffs right away.
Worst Case Scenario: Acuna turns out to be a bust, as well as some of their other young players.  McCarthy, Teheran, and Freeman also begin to decline, and the Braves finish with just over 70 wins.
Projected Finish: 78-84, 3rd in NL East
17.  Cincinnati Reds
Off-Season Review
The Reds stayed put for the most part this off-season, as they have a pretty good roster as is.  They have a strong lineup that is better than you might think, and their young rotation is bound to improve in coming years.  The Reds didn't even need to resign SS Zack Cozart.  Jose Peraza, Eugenio Suarez, and top prospect Nick Senzel will keep the left side of the infield covered.  Scooter Gennett can be trusted as a full-time second baseman after his strong 2017 season, and Joey Votto should have another top-notch season.  The Reds are all set.  Sure, they could've added a veteran starter, but they don't want to rush contention when their younger players aren't at that level yet.
The Case for the Reds
After a rough patch over the last few seasons, the Reds will begin heading uphill again.  After their rebuild, their future is bright, and they will begin to improve in 2018.  Their young rotation should begin to improve.  It will be led by Homer Bailey, Brandon Finnegan, and Anthony DeSclafani while Tyler Mahle, Luis Castillo, and Robert Stephenson will also contribute.  They can improve further when Hunter Greene is ready.  The lineup is all set, and if Jesse Winker, Nick Senzel, and Jose Peraza live up to their expectations and Votto, Adam Duvall, and Billy Hamilton keep up the good work, the Reds could have one of the strongest lineups in the league soon enough.
Where They're Headed
The Reds are going nowhere but up.  They hit rock bottom over the last couple years, and they are looking good post-rebuild, so now there's no other direction they could go in.  Expect big things in the coming years, but in the meantime, they will be about as good as the Braves are right now.
Best Case Scenario: Votto dominates in 2018, leading a surprisingly strong lineup, the rotation improves fast (and Raisel Iglesias becomes an elite closer) as the Reds finish above .500 and get ready for contention.
Worst Case Scenario: The rotation is plagued by injuries and their young talent is rushed to the majors and struggles.  The lineup also cannot quite live up to its expectations as Cincinnati lingers just above 70 wins.
Projected Finish: 79-83, 4th in NL Central
16.  Seattle Mariners
Off-Season Review
As they have been since Jerry Dipoto took over as GM, the Mariners were very active again this off-season.  They acquired Marlins 2B Dee Gordon, who will move to center field so Robinson Cano and Gordon can both start.  The Mariners needed a veteran influence in the outfield, and brought back Ichiro to do the same.  They also signed SP Mike Leake to add to a strong rotation that includes Felix Hernandez and James Paxton.  They aren't clear contenders yet though; they still need to give their younger outfielders more time to develop as well as their pitching staff and a couple other younger players on the team.
The Case for the Mariners
The Mariners aren't quite playoff material yet, but they have a shot.  In the meantime, they will have a decent season as their younger players develop.  They need the younger players to step up their game and help carry the load.  Mitch Haniger, Guillermo Heredia, and Ryon Healy are good, but they haven't reached their full potential.  The Mariners need to keep their team young if they want to avoid a full rebuild, but if they also want to contend in that process, they'll need reliable young players.
Where They're Headed
The hope is that the Mariners can contend, but it all depends on the performance of Seattle's prospects and the general performance of the Mariners.  If Seattle struggles, or their younger players cannot emerge as stars, the Mariners may need to take the rebuild route.
Best Case Scenario: The Mariners' younger players break out and help lead the team to the playoffs along with the veteran leaders.
Worst Case Scenario: The Mariners struggle, as their older players decline (including King Felix) and their younger players cannot emerge as leaders.  Seattle is forced to rebuild.
Projected Finish: 83-79, 3rd in AL West
15.  San Francisco Giants
Off-Season Review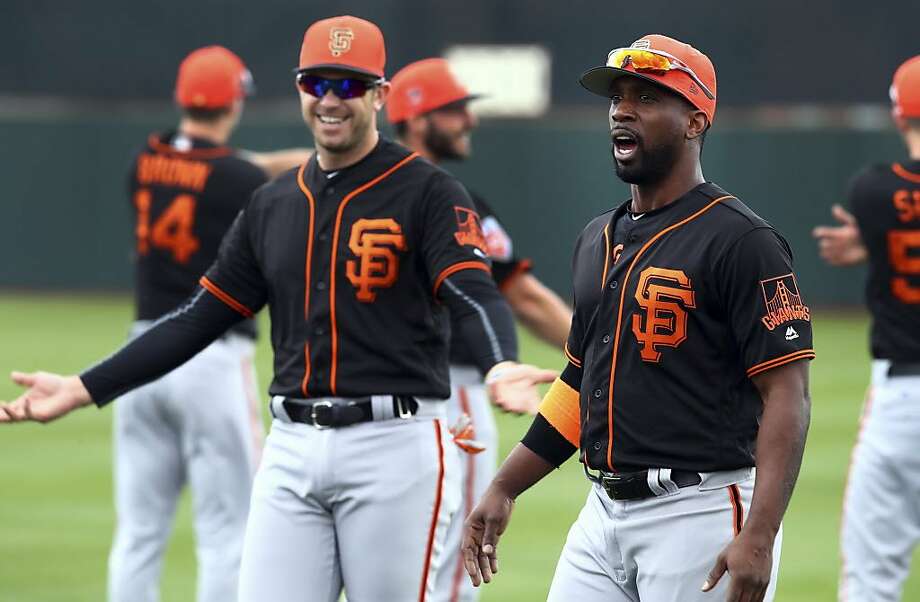 The Giants had a terrible season in 2017, but they made up for it with a strong off-season.  They acquired outfielder Andrew McCutchen and 3B Evan Longoria to boost the lineup.  They signed Austin Jackson to upgrade the outfield too.  However, they failed to add too many good starters, which will hold them back despite a great lineup.  They did add Derek Holland on a minor league deal though, so he could crack the rotation, especially with Madison Bumgarner injured again.
The Case for the Giants
The Giants will improve in 2018, but in a difficult NL West, it will be tough to be much more than decent.  They are lacking rotation depth after the retirement of Matt Cain and the departure of Matt Moore so they will have to find younger pitching talent.  That means it will take time for contention.  Their lineup is looking better, but they do not have the same talent of some contenders.  They have a nice core four in Buster Posey, Hunter Pence, Evan Longoria, and Andrew McCutchen, but beyond that, they are no more than decent.
Where They're Headed
The Giants are headed in an upward direction.  Expect vast improvement from their 64-98 season in 2017, worst in the National League.  Then they can work towards contention once they find the young pitching talent they need behind their core three of their rotation.  They have a nice lineup now that they added Cutch and Longo, but their rotation still has holes, and the lineup could still use work.
Best Case Scenario: The young guns in the rotation are successful early, the lineup returns to dominance after their recent upgrades, and the Giants surprise many by making the playoffs in another successful even year.
Worst Case Scenario: The rotation implodes after lacking depth, the lineup also struggles to perform any better than decent, and the Giants cannot get above .500.
Projected Finish: 85-77, 4th in NL West
14.  New York Mets
Off-Season Review
The Mets restored their strong, playoff level roster from a couple years back after a rough 2017.  They brought OF Jay Bruce back, signed 3B Todd Frazier to take over third in case David Wright cannot rebound from his injury.  1B Adrian Gonzalez was also added to improve the lineup.  Lastly, they boosted the rotation depth by adding Jason Vargas to aid an injury prone rotation.  Vargas was with the Mets for a year about 10 years ago.  The Mets are in much better shape after a strong off-season.
The Case for the Mets
The Mets face tough competition and may not be able to make the playoffs this year.  But they are back in contention with Bruce back and Frazier on board.  They have set themselves up for long-term success, as David Wright is unlikely to rebound, and it will be tough to depend on Michael Conforto with his health in question.  Maybe they can contend for the NL East if the Nationals fail to add back Bryce Harper for 2019.  But this year, they will have to compete for a wild-card spot.
Where They're Headed
The Mets should be able to make the playoffs in the coming years if they cannot make the playoffs in 2018.  They have a nice roster full of young talent and veterans who are still elite and can lead this team down the stretch.  Will they be able to make the playoffs this year, or will the competition be too much for them?
Best Case Scenario: Frazier, Bruce, and Yoenis Cespedes help lead the Mets back to the playoffs along with a strong rotation that stays healthy.
Worst Case Scenario: The rotation is plagued by injuries, the lineup is no better than average, and the Mets fail to get above .500.
Projected Finish: 86-76, 2nd in NL East
13.  Arizona Diamondbacks
Off-Season Review
The Diamondbacks needed a new closer with Fernando Rodney gone.  They did add Brad Boxberger, but is he capable of the closing job?  They also added Japanese reliever, Yoshihisa Hirano.  They also upgraded their outfield by acquiring Steven Souza Jr. in a 3-way trade and signing Jarrod Dyson.  Other than that, their roster is in good shape for contention in 2018.  But in a tough division, will they make it?
The Case for the Diamondbacks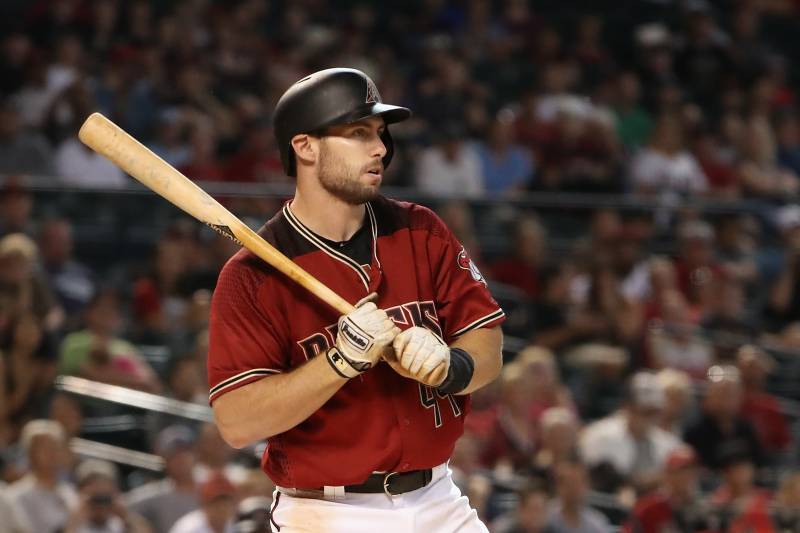 The Diamondbacks finally cracked the playoffs in 2017, but can they repeat in a very tough division?  They have a strong lineup led by Paul Goldschmidt, A.J. Pollock, and David Peralta.  I also think Jake Lamb could break out.  They also have maintained a strong pitching staff, led by starting pitchers Zack Greinke and Robbie Ray.  With an underrated roster, they should at least be able to keep up with their division.
Where They're Headed
The D-Backs are right on the verge of contention.  They have a good future full of playoff runs ahead of them.  However, I do not think they will make it this year.  The Brewers, Rockies, and Cardinals will beat them out in the wild-card race.
Best Case Scenario: Arizona's young roster thrives, leading the Diamondbacks back to the playoffs with a 2nd place finish in the NL West.
Worst Case Scenario: The lineup struggles to live up to its expectations after off-season upgrades, the rotation begins to decline due to lack of young talent, and the Diamondbacks end up finishing around .500.
Projected Finish: 87-75, 3rd in NL West
That's all for this article.  Stay tuned for Part 4 along with my latest Baseball Bits coming soon.