The NFL Draft is right around 24 hours away, and with some extra time I've decided to take another crack at a mock draft.  Some people are saying this draft will be uneventful with minimal trades due to the lack of face to face communication.  Others are saying the lack of consensus about prospects will make this draft one of the craziest in recent history.  I think it will be somewhere in the middle.  There will be some predictable picks, and some big surprises.  Here's my final projection of the draft's first round with trades, incorporating that mix of surprise and expectation.  It also incorporates a mix of what I think should happen and what I think will happen.
1.  Cincinnati Bengals
Joe Burrow, QB, LSU
This might very well be the only lock of this draft.  The Redskins appear to be listening to offers for the 2nd pick, and I think that's the right move.  But there is no circumstance in which I could justify the Bengals passing on Burrow.  They have a desperate need for a QB.  I feel that Tua Tagovailoa has the highest ceiling of QBs in this draft class, but Burrow is close, and he has a much higher floor.
TRADE ALERT:
Falcons acquire: #2 overall pick
Redskins acquire: #16 overall pick, #78 overall pick, 2021 1st rounder, 2021 3rd rounder
2. Atlanta Falcons (via Washington)
Chase Young, DE, Ohio State
This trade makes a lot more sense than you might think.  Rumors are swirling that the Falcons will look to trade up from their 16th pick in order to draft an elite defensive player.  There's been a lot of buzz about a trade with the Lions, Falcons, or Jaguars to take someone like DT Derrick Brown or CB C.J. Henderson.  How about Chase Young for an elite defensive player?  The Redskins would actually be smart to trade this pick if the right offer is on the table, and I don't think it's going to the Giants like I said in my first mock.  Young isn't a great fit in Washington, and the Redskins should prioritize upgrading the offense around QB Dwayne Haskins in this draft.  On the contrary, Young would fit perfectly on the Falcons defense as the Falcons provide a much needed upgrade to their pass rush.  There's already a complete offer on the table for the #2 pick, could it be an offer from Atlanta?
3.
 Detroit Lions
Jeffrey Okudah, CB, Ohio State
The Lions are another team considering a trade down, but I don't think the Dolphins or Chargers are motivated enough to trade up for their QB, and if the Lions trade down any further than that, they risk missing out on Okudah.  CB Desmond Trufant is good, but he's no replacement for Darius Slay.  Okudah can serve that role, and it would be foolish of Detroit to pass on him. 
4.
 New York Giants
Jedrick Wills, T, Alabama
The Giants were considering ILB Isaiah Simmons with this pick, but I think their biggest need is for a right tackle to play alongside LT Nate Solder.  Wills was the right tackle for QB Tua Tagovailoa at Alabama.  He'll fit right in with the Giants as QB Daniel Jones' right tackle.
5.  Miami Dolphins
Justin Herbert, QB, Oregon
The Dolphins appear to be too worried about Tua's injury history to take him over QB Justin Herbert.  If the Chargers jump them for pick #3 and take Herbert, I could see Miami taking a chance on Tua.  But Herbert will still probably be on the board, and I see him as the safer option.  Herbert doesn't have the potential Tua has, but I don't think the Dolphins want to take a gamble on Tua with Herbert, another top tier QB in this draft class, still on the board.
6. 
 Los Angeles Chargers
Tua Tagovailoa, QB, Alabama
The Chargers are a good landing spot for Tua.  If Herbert's gone and Tua's available at this pick, I can't see the Chargers passing up.  QB Tyrod Taylor, who the Chargers have a level of confidence in, can serve as a bridge QB while Tua develops and recovers from the injuries that plagued his college career.  Then when Tua's ready, he'll hopefully become LA's next star QB.  Who knows?  If he takes over midway through the season, maybe he can lead the Chargers on a playoff run.
7.  Carolina Panthers
Isaiah Simmons, ILB, Clemson
The Dolphins and Chargers were desperate for QBs, so they had an excuse to pass on Simmons.  The Panthers could use a linebacker to replace Luke Kuechly, and Simmons falling to 7 would be a dream scenario for them.  Simmons is an elite defensive play-maker, and he's not just a linebacker.  He has the versatility to play in a variety of defensive positions.  As Carolina rebuilds, they will be able to build their defense around Simmons.
8.  Arizona Cardinals
Tristan Wirfs, T, Iowa
DT Derrick Brown could be an option here, as the Cardinals need some d-line help.  But I feel their o-line is even more of a priority now that Arizona lost veteran T Marcus Gilbert.  They need to add some more o-line depth this year to help protect QB Kyler Murray, and Wirfs would be a great start to that.
9.  Jacksonville Jaguars
Derrick Brown, DT, Auburn
There's more confusion surrounding this Jacksonville pick then I've seen around a Top 10 draft pick in a long time.  But with Brown on the board, it's hard for the Jags to pass up.  I've heard rumors of a trade down.  I've heard things about the Jags reaching for DT Javon Kinlaw or CB C.J. Henderson.  But there's no reason to pass up on Brown; he'll be the best option here if he's on the board.
TRADE ALERT:
Broncos acquire: #10 overall pick
Browns acquire: #15 overall pick, #83 overall pick, 2021 4th rounder
10. Denver Broncos (via Cleveland)
CeeDee Lamb, WR, Oklahoma
You might expect Cleveland to stick with this pick and take a top tackle like Andrew Thomas or Mekhi Becton.  But it appears they want to wait for T Ezra Cleveland, and that actually could make sense since the Browns have bigger needs.  But if the Browns aren't taking a tackle or wide receiver here, there's no reason to keep the pick.  I have them selling it to the Broncos, who will look to jump the Jets, Raiders, and 49ers for WR CeeDee Lamb.
11.  New York Jets
Andrew Thomas, T, Georgia
With Lamb (who the Jets reportedly want) off the board, the Jets have a few options here.  They could take one of Alabama's star wide receivers, who are almost as good as Lamb.  They could also address their need at corner.  But I have them taking Thomas, one of this year's elite o-linemen, to compete for a starting job with George Fant and/or Chuma Edoga.  I feel that Thomas is the most NFL ready tackle in this draft, and it's possible he puts up a better season than both of New York's current projected starters.
12.  Las Vegas Raiders
Jerry Jeudy, WR, Alabama
The Raiders would probably also target Lamb here if he was available.  But Jeudy is also a great option to serve as QB Derek Carr's new top target.  TE Darren Waller was Carr's top target last year, but the Raiders could use a true #1 receiver, and guys like Lamb and Jeudy are the best options to fill that role.
13.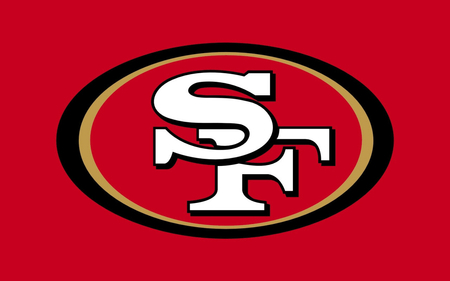 San Francisco 49ers (via Indianapolis)
C.J. Henderson, CB, Florida
The 49ers could opt for WR Henry Ruggs III or DT Javon Kinlaw here.  But Henderson is reportedly rising up draft boards, and it appears there's a big drop off after Okudah and Henderson in this cornerback class.  The 49ers can worry about replacing DeForest Buckner or adding another weapon for QB Jimmy Garoppolo later.  They should take advantage of the opportunity to draft Henderson here.  Henderson and Richard Sherman could make for one of the league's best cornerback duos if Henderson reaches his full potential.
14.  Tampa Bay Buccaneers
Mekhi Becton, T, Louisville
I originally had Tampa opting for a running back here, but they could grab a running back in Round 2 if someone like Becton is still available here.  I feel Becton is the riskiest choice of these four top tackles, explaining his fall.  But it's hard to pass on him at 14 with Wills, Wirfs, and Thomas all gone.
15. Cleveland Browns (via Denver)
K'Lavon Chaisson, OLB, LSU
The Browns don't need to reach for Ezra Cleveland with this 15th pick; they'll have a good chance at him in Round 2.  It would be a better option here to address the front seven here, and Chaisson has the versatility to play either defensive end or outside linebacker.  The Browns desperately need help at linebacker, and they could use another edge rusher to help out Myles Garrett.
16. Washington Redskins (via Atlanta)
Henry Ruggs III, WR, Alabama
After trading down, the Redskins find themselves with the perfect opportunity to help out QB Dwayne Haskins.  Ruggs isn't quite as good as Jeudy or Lamb in my opinion, but he'll be a solid #2 WR for the Redskins, playing next to second year receiver Terry McLaurin.
17.  Dallas Cowboys
Javon Kinlaw, DT, South Carolina
The Cowboys will probably consider a trade down here.  But the d-line is a top need, and if Kinlaw falls to 17, he'll probably be the best player on the board.  With this pick, the Cowboys take advantage of Kinlaw's slide and help fill a big need.  Making that kind of pick is more valuable than trading down.
18.  Miami Dolphins (via Pittsburgh)
Xavier McKinney, S, Alabama
With the top four tackles off the board, it could be smart for Miami to wait on a tackle, even though they have a big need there.  They could also use a safety with Reshad Jones and Minkah Fitzpatrick gone, and as one of the best safeties in this draft class, McKinney is the perfect replacement.  Grant Delpit appears to have more potential than McKinney, but McKinney is a safer pick here.
19.  Las Vegas Raiders (via Chicago)
Patrick Queen, OLB, LSU
The Raiders will probably address the offense at #12.  But with this pick, they have defensive needs to fill.  Queen was a difference maker on LSU's defense last year, and the Raiders could use an elite player to lead their linebacker corps.  They addressed the position in free agency by signing Nick Kwiatowski and Cory Littleton, but they need more than just quality starters on defense.  They need a leader, and Queen has the potential to be that guy.
20.  Jacksonville Jaguars (via LA Rams)
Grant Delpit, S, LSU
Delpit has slid down some teams' boards.  But I think he has the potential to emerge as one of the best defensive players from this draft class, and the Jaguars need some serious secondary help.  If they decide to pass on Delpit, I think they should absolutely take another corner or safety with this pick, especially after opting to focus on the d-line at #9.
21.  Philadelphia Eagles
Kenneth Murray, OLB, Oklahoma
Historically, the Eagles have rarely taken linebackers Round 1.  But linebacker is by far their biggest need in this draft, and with the top three wide receivers in this draft class off the board, it would be a smarter choice to take Murray, one of the top linebackers in this class, than a second tier wide receiver like Justin Jefferson or Denzel Mims.  Jefferson's name has gained steam, but I don't think the Eagles should take Jefferson over a guy like Murray, and I think they will seriously consider a linebacker here.
22.  Minnesota Vikings
Justin Jefferson, WR, LSU
The Vikings have a much bigger need at WR than Philly does.  With WR Stefon Diggs gone, Adam Thielen emerges as Minnesota's surefire #1 receiver.  But the Vikings need a new #2 guy.  Jefferson, like Thielen is a slot receiver, and he's not just any slot receiver.  He was LSU star QB Joe Burrow's slot receiver.  But he's a much better choice than any of the other receivers left on the board, and WR Bisi Johnson can serve as Minnesota's outside receiver with Thielen and Jefferson handling the slot.
23.  New England Patriots
Jordan Love, QB, Utah State
I originally said the Patriots should pair QB Jarrett Stidham with a veteran as opposed to a young QB.  But the Patriots have their sights set on drafting a QB in the first 3 rounds.  They do need some serious linebacker help with Kyle Van Noy and Jamie Collins on their way out.  But with Queen and Murray gone, I think the Pats should take a chance on Love.  Love had an amazing sophomore season at Utah State, and he did throw a lot of picks his junior year, but if the Patriots coaching staff has the opportunity to groom him, he'll have insane potential.  I think the Pats should hold an open QB battle between Stidham and Love, and if neither QB impresses in training camp, the Pats have veteran QB Brian Hoyer, who knows the system and can be a bridge QB for the two younger guys.
24.  New Orleans Saints
Cesar Ruiz, IOL, Michigan
The Saints don't have many needs to fill.  With Love gone, a Drew Brees replacement can wait.  Ruiz would be the best offensive lineman left on the board in this spot, and protecting Brees in his final years with the Saints will be very important.  The Saints already have the young Erik McCoy to play center, but they could slide Ruiz over to right guard, where he can compete for a starting job with veteran o-lineman Larry Warford.
25.  Minnesota Vikings (via Buffalo)
Kristian Fulton, CB, LSU
After addressing their WR need at #22, the Vikings could use a young corner to replace Xavier Rhodes and Trae Waynes, who left in free agency.  Fulton was among many star players in a championship winning LSU defense.  At LSU, Fulton and safety Grant Delpit headlined the secondary.  Here in Minnesota, he'll have the chance to emerge as the #1 corner and lead alongside safeties Harrison Smith and Anthony Harris.
26.  Miami Dolphins (via Houston)
Austin Jackson, T, USC
The Dolphins have three first round picks.  They should use at least one of them on protection for their new QB.  The offensive line might very well be a bigger need for Miami than the QB position.  The top four tackles in the draft will likely be gone by this point, but I feel that Jackson is the next best, and he could end up going in the first round to an o-line needy team like Miami.
27.
 Seattle Seahawks
A.J. Epenesa, DE, Iowa
Young and Chaisson will be gone by this point, but there's still plenty of options at #27 for the Seahawks to replace Jadeveon Clowney in the pass rush.  Epenesa led the pass rush at Iowa with 26.5 sacks over 3 seasons and can eventually do the same in Seattle.
28.  Baltimore Ravens
Jalen Reagor, WR, TCU
I originally had the Ravens taking Ruiz here to replace Marshal Yanda.  But with Ruiz gone and second tier WRs like Jalen Reagor and Denzel Mims available, the Ravens should get another weapon for QB Lamar Jackson.  Jackson plans to run less and throw more this year, and he'll need to rely on more than just WR Marquise Brown and TE Mark Andrews to do so.  Reagor will slot in as Baltimore's #2 or #3 wide receiver, and hopefully he'll emerge as another top target for Jackson.
TRADE ALERT
Jets acquire: #29 overall pick
Titans acquire: #48 overall pick, #158 overall pick, 2021 3rd rounder
29. New York Jets (via Tennessee)
A.J. Terrell, CB, Clemson
I think any players the Titans would want to draft here could be available in the second round, and I could see a run on CBs happening late in this first round.  The Jets are a team that will not want to miss out on that after releasing CB Trumaine Johnson in March.  Terrell's draft stock fell after his struggles in the National Championship Game, but I still see him as a 1st round pick with the potential to be a star corner in this league.  It could be tough to adjust to playing against seasoned NFL wide receivers, but Terrell has the talent to thrive against elite receivers, he'll just need time to get used to it.  The Jets could ease him in, starting him off as a nickel corner and hoping he develops into an elite #1 corner.
30.  Green Bay Packers
Denzel Mims, WR, Baylor
If QB Aaron Rodgers ever wants to win a Super Bowl again, he needs another quality wide receiver to play next to Davante Adams.  Devin Funchess was brought in during free agency, but adding one more wide receiver like Mims to the mix in this draft would be a smart move for Green Bay.  The Packers defense has plenty of depth, they just need time to develop.  It's hard to say the same about their WR corps.
TRADE ALERT
Rams acquire: #31 overall pick
49ers acquire: #52 overall pick, #126 overall pick
31.
Los Angeles Rams (via San Francisco)
J.K. Dobbins, RB, Ohio State
The 49ers need to get their hands on some mid-round draft picks if they want good value on d-linemen and wide receivers.  The Rams don't pick until the second half of Round 2, so they may be eager to jump other RB-needy teams to find a replacement for Todd Gurley.  There's been a lot of debate as to who the best RB in the class is, but I feel J.K. Dobbins has the highest ceiling, and that's good news for the Rams.  They had a star RB in Todd Gurley, and he got injured.  Drafting Dobbins could make up for that.
32.  Kansas City Chiefs
Jonathan Taylor, RB, Wisconsin
The Chiefs could also use a running back around this point in the draft, and with Dobbins gone, I have the Chiefs taking Wisconsin breakout RB Jonathan Taylor to pair with Damien Williams.  Williams was undrafted and emerged as a borderline starter for the Chiefs, but I can't see him as a three-down back.  Darwin Thompson could serve as a third down RB for the Chiefs, but they could use more depth at the position.  Taylor was a no-name coming out of high school, and now he's emerged as a top RB in this class.  Just like Williams, he has an underdog story of his own, and pairing these two underdogs together could make for a strong backfield to complement QB Patrick Mahomes' pass-first offense.
That's all for my final mock draft of the year.  Stay tuned for more content after the draft.