Last week was amazing for me.  I went 10-3.  This week, I didn't have time to give my analysis for all the games, but I still have all the scores, plus a lock and upset.  I am now 78-53-2 overall.  Will I keep things up or will I fall this week?  Please comment your thoughts.
Lock Of The Week
Cardinals, 31, 49ers, 16
The Cardinals have struggled, but on the road, against what's usually a tough team, it will be hard to win.  Carlos Hyde is questionable, and he's one of the best players on the Niners weak offense.  The Cardinals meanwhile, are a very balanced, strong team, typically.  So the 49ers could have it very tough.  They will get annihilated.  The Cardinals are at almost full health right now, and the 49ers have their few injuries affecting big name players.  So that will make it even tougher for them to win.  The Cardinals will prove themselves at least a decent team at home.
Upset Of The Week
Cowboys, 37, Steelers, 30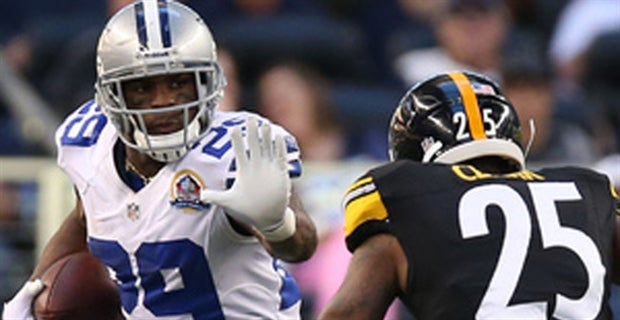 The Steelers are a good team with a strong offense, but the Cowboys have been really good, especially on offense.  Even on the road, I do not see them losing just yet.  Dak Presoctt is actually a reliable option at QB.  Their offense is really good, and can dominate in the right conditions.  I just don't think this is the game for Pittsburgh.  I can feel that Dallas will surprise us with this one.
The Other Games
Packers, 27, Titans, 23
Saints, 22, Broncos, 17
Jets, 23, Rams, 16
Eagles, 34, Falcons, 27
Buccaneers, 13, Bears, 9
Vikings, 41, Redskins, 37
Panthers, 41, Chiefs, 24
Texans, 37, Jaguars, 30
Chargers, 34, Dolphins, 28
Patriots, 32, Seahawks, 26
Giants, 34, Bengals, 33
Thursday Night's Game
Ravens, 27, Browns, 23
Actual Score: Ravens, 28, Browns, 7
This week actually has some watchable games.  Do you want more game input and some fantasy advice?  Check out my first fantasy article of the year, must-starts and must-sits for Week 10.  Comment your thoughts on my picks.