The time has finally come.  If you are reading this, the NFL season is over, both Bryce Harper and Manny Machado have signed, and Spring Training has begun.  After a long off-season, baseball is finally back, and it is time for my MLB 2019 Predictions.  I will be predicting each team's win-loss record, sharing my projected playoff bracket, and sharing some award predictions.  My projected World Series winner is a team that began rebuilding a couple years after the Astros and Cubs rebuilds and has now followed in their footsteps to contention.  Keep reading to find out who that team is and how they will achieve a World Series victory.
Part I: Projected Records
American League
AL East
 New York Yankees (94-68) (2nd Seed in AL Playoffs)
 Boston Red Sox (93-69) (4th Seed in AL Playoffs)
 Toronto Blue Jays (80-82)
 Tampa Bay Rays (75-87)
 Baltimore Orioles (67-95)
2018 was Boston's year.  They built up the roster preparing for a World Series, and now the damage is done.  Expect a mild World Series hangover due to the departure of closer Craig Kimbrel and the loss of momentum.  If Kimbrel returns, they may be more equipped to repeat.  But right now, as much as I hate to admit it, the Yankees have the most talent in the division.  Their rotation depth issues are finally fixed, the bullpen could go down in record books, and the lineup is still flooded with big hitters, including the superstar duo of Giancarlo Stanton and Aaron Judge.  Expect New York to win the division this time around, but the Red Sox should still easily score a Wild Card spot.
Toronto should be moving quickly in their rebuild thanks to a talented group of prospects including the leagues #1 prospect, Vladimir Guerrero Jr.  Now, they are an extra starting pitcher away from becoming a sub .500 team close to contention.  Remember, they are just a couple years removed from the start of a rebuild.  But this group of prospects will give them a respectable major league roster by the end of the season.  With Toronto on the rise, the Rays will take a step back.  The Rays never really replaced 1B C.J. Cron, OF Carlos Gomez, or reliever Sergio Romo.  If they want to keep using an opener, they'll need to beef up the bullpen.  Otherwise, expect significant regression in 2019.  They were right on the verge of contention in 2018.  Had they beefed up the roster a little more, they might have had playoff chances this year.  But instead, they'll sit towards the bottom of the AL East.  However, the Orioles will remain in the AL East basement after a 47 win season.  The Orioles finally began a full rebuild in 2018, but this may be a long, painful rebuild considering their 2018 final record.
AL Central
 Cleveland Indians (89-73) (3rd Seed in AL Playoffs)
 Chicago White Sox (82-80)
 Minnesota Twins (80-82)
 Kansas City Royals (68-94)
 Detroit Tigers (66-96)
Despite an underwhelming off-season, the Indians should be able to stay atop the AL Central.  In most other divisions, the Indians would have to fight for a Wild Card spot, but in the AL Central, they should have an easier route to the playoffs, as none of the other teams in their division are ready for contention.  Despite coming up short in the Manny Machado sweepstakes, the White Sox made several improvements this off-season that can assist their young core in the next step towards contention.  If they add a starter or two and another infielder, they could be chasing the Indians for the division by 2020.  The Twins won't see a significant improvement this year, but hopefully the return of SP Michael Pineda and better years from Miguel Sano and Byron Buxton will help them move up the standings slightly.
That leaves the Royals and Tigers, two rebuilding teams, in the basement of the AL Central.  With Billy Hamilton on board and some of their younger players ready to start, the Royals may see slight improvement.  But it will take a couple years for the Tigers to do the same.
AL West
 Houston Astros (96-66) (1st Seed in AL Playoffs)
 Los Angeles Angels (86-76) (5th Seed in AL Playoffs)
 Oakland Athletics (80-82)
 Texas Rangers (73-89)
 Seattle Mariners (70-92)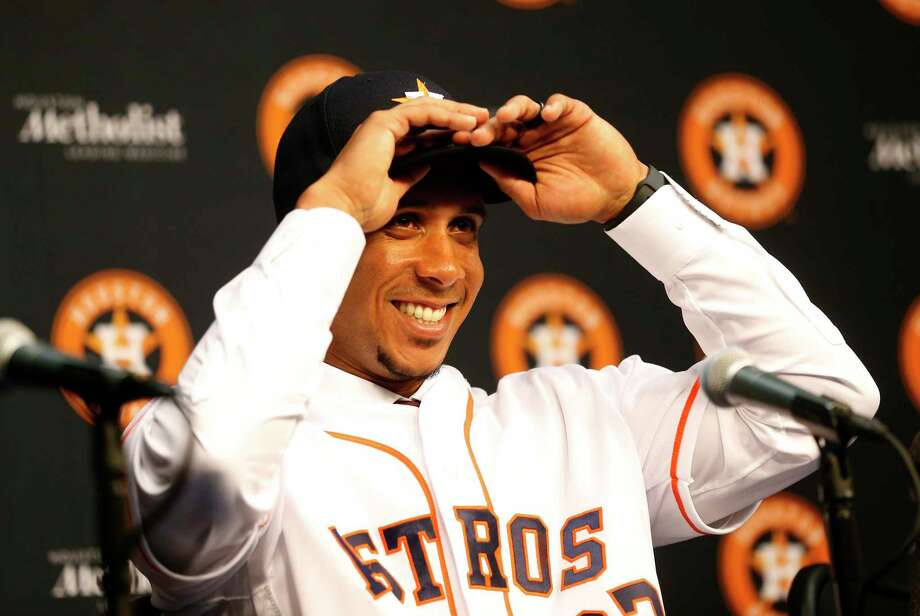 Though the lineup will be better with the addition of LF Michael Brantley, the Astros' rotation took a significant hit thanks to the free agent departures of Dallas Keuchel and Charlie Morton and an injury to Lance McCullers Jr.  If the rotation does well without Morton and Keuchel, the Astros could win another World Series.  No matter what, I think they'll win the division, but if the rotation struggles I wouldn't expect a deep playoff run.
The Angels will also sneak into the playoffs in an extremely top-heavy American League. In my eyes, the American League will have three 90+ win teams: the Astros, Yankees, and Red Sox.  That leaves the door open for slightly above average teams like the Angels to make the playoffs.  Led by Mike Trout and the rest of the big-hitting lineup, they'll snag a Wild Card spot.
The Athletics will take a step back this year after a playoff appearance in 2018.  The rotation will be without Sean Manaea and Jharel Cotton for a good portion of the season.  Mike Fiers and Marco Estrada cannot lead this rotation alone.  Plus, the only Jed Lowrie replacement the A's were able to find was former Rangers utility man Jurickson Profar.  The losses of Jonathan Lucroy and Matt Joyce will also make an impact on the team.
That leaves the Rangers and Mariners.  The Rangers won't improve much quite yet despite an experienced rotation and a core led by outfielders Joey Gallo and Nomar Mazara.  They'll need to undergo a full rebuild before significant improvement can occur.  The Mariners are starting that process, though they still boast a respectable MLB roster.  They could've probably contended this year if it weren't for the start of a rebuild.  But instead, they gave up some of their most talented players in exchange for minimal top prospects.  The less talented roster will put the team into a situation similar to that of their division rivals, the Rangers.  Despite a respectable roster with experience, the team won't be talented enough to produce above average seasons.
National League
NL East
 Atlanta Braves (93-69) (2nd Seed in NL Playoffs)
  Philadelphia Phillies (92-70) (5th Seed in NL Playoffs)
 Washington Nationals (84-78)
 New York Mets (83-79)
 Miami Marlins (61-101)
This will undoubtedly be the most competitive division in baseball.  I see a young, but emerging Braves team repeating as the division winner, led by a big year from Freddie Freeman, significant contribution from new 3B Josh Donaldson, and a bounce back for SP Julio Teheran.  In 2018, the Phillies were a star or two away from greatness.  This off-season, they added C J.T. Realmuto, OF Andrew McCutchen, SS Jean Segura, and most of all, OF Bryce Harper.  Led by Harper, the lineup will be loaded with talent, leading to a big year.
The Nats and Mets will also contend.  The Nats made up for Harper's departure by boosting the rotation with SPs Patrick Corbin and Anibal Sanchez.  To add to it, they signed 2B Brian Dozier.  Even without Harper, they should still be in good hands with Max Scherzer, Anthony Rendon, Juan Soto, and others.  After adding 2B Robinson Cano among other stars, the Mets should also stay in contention, at least for this year.
The only team that'll be out of this hectic NL East race is the Miami Marlins.  The Marlins sold their entire outfield plus Dee Gordon and J.T. Realmuto in trades within the last two off-seasons.  Without Realmuto, they will remain one of the worst teams in the league.
NL Central
 Chicago Cubs (94-68) (1st Seed in NL Playoffs)
 St. Louis Cardinals (93-69) (4th Seed in NL Playoffs)
 Milwaukee Brewers (86-76)
 Cincinnati Reds (80-82)
 Pittsburgh Pirates (69-93)
I know people are concerned about the Cubs due to uncertainty about Yu Darvish's health.  But regardless of Darvish's health, I think the Cubs have one of the best rotations in the league.  Add in an underappreciated bullpen and a respectable lineup, and the roster begins to look underrated.  I do have confidence that Darvish will be alright though.
The Cardinals should be Chicago's biggest concern, as I expect the Cards to be knocking on Chicago's door in the NL Central.  With Paul Goldschmidt on board, they will combine their young, exciting pitching staff with a star-studded lineup and return to the playoffs for the first time since 2015.  Meanwhile, despite adding C Yasmani Grandal, I expect the Brewers to take a step back.  I don't trust 1B Jesus Aguilar or Jhoulys Chacin to repeat their strong 2018 seasons.  With the rotation depleted and the lineup looking a little less overpowered, Milwaukee will fall behind as the NL Central competition gets more intense.
Meanwhile, the Reds will begin to take steps toward contention, led by new OF star Yasiel Puig and long time Reds 1B Joey Votto.  They added a lot of experience to the rotation as well, so that should help.  That leaves the Pirates in the division's basement as they begin a rebuild.  Their rotation should look pretty good this year, and when Gregory Polanco gets healthy, the outfield will thrive as well.  However, I don't fully trust Trevor Williams yet, and in such a tough division, I can't see this rebuilding team finish very well.
NL West
 Colorado Rockies (89-73) (3rd Seed in NL Playoffs)
 Los Angeles Dodgers (85-77)
 San Francisco Giants (84-78)
 San Diego Padres (71-91)
 Arizona Diamondbacks (68-94)
I think this might be the year when the Dodgers are finally dethroned.  Despite a strong rotation led by Clayton Kershaw and the young Walker Buehler, the bullpen lacks depth beyond Kenley Jansen.  In addition, they traded Yasiel Puig and Matt Kemp for next to nothing.  It does open up space in the outfield but the team will take a step back as a result.   The infield already lacked depth with Brian Dozier leaving.  Failing to sign Bryce Harper after the Puig/Kemp trade just made the depth problems worse.
This will allow the Rockies to win the division.  Their rotation isn't amazing, but they'll be able to manage thanks to hitter friendly Coors Field and a strong bullpen to back the rotation up.  It's the star-studded lineup that will lead them to a division victory.  The Giants are also closer to contention than you might think.  They quietly boosted the rotation this off-season.  This will add to their strong bullpen and allow them to achieve a winning record despite a subpar lineup and questionable outfield situation.
Even though they signed Manny Machado, the Padres won't contend unless they significantly upgrade the rotation.  Plus, they should have better luck contending once Fernando Tatis Jr. is in San Diego for a full season.  They will finish ahead of the D-Backs, who will take a significant step back without Goldschmidt.  That leaves SP Zack Greinke as the best player left, and there were trade rumors surrounding Greinke as well.
Part II: Playoff Bracket
When the Cubs won the World Series back in 2016, they set a precedent in the MLB.  Their 5-year rebuild led to a World Series victory, and this has become a formula for World Series titles.  The Astros, who were already following this formula, won the next year in 2017.  Now, I think the Braves will be the next to do this.  Their rebuild didn't feel as long, because prospects like Ozzie Albies and Ronald Acuna Jr. developed quickly.  But there are still more top prospects on the way, and thanks to this first wave of young talent, the Braves will be able to contend before their rebuild is finished.  I think they may even be World Series ready.
The Bryce Harper-led Phillies, Atlanta's division rival, will challenge them for the National League.  Led by their HR-hitting duo of Stanton and Judge and upgraded rotation, the Yankees will come close as well.  But I think the Braves are capable of outperforming these teams.
The Cubs and Astros should still be competitive in these playoffs and stay competitive down the stretch.  But I think they will have their playoff runs cut short by a Red Sox team looking to repeat and a Phillies team looking for validation that Bryce Harper was worth the money.
Part III: Awards
Below are my projected finalists for the AL and NL MVPs, Cy Youngs, and Rookies of the Year.
AL MVP
1. Jose Ramirez CLE – Ramirez has emerged as one of the league's premier power hitters. Expect him to come through at the plate on a more consistent basis and contend for the AL MVP award.
2. J.D. Martinez BOS – At the age of 31, I cannot see Martinez quite repeating what he did in 2018. But he will put up another consistent, 40-homer year despite just falling short of the MVP after playing over half of his games at DH.
3. Jose Altuve HOU – Altuve will return to MVP form after a 2018 that was subpar for his standards. His season will be highlighted by a hint of power mixed in with his speed and ability to get on base frequently.
HM: Giancarlo Stanton NYY
NL MVP
1. Nolan Arenado COL – His 8-year extension will be motivation to live up to expectations in Colorado. Expect an dominant offensive year to go along with his elite defensive skills.
2. Freddie Freeman ATL – Freeman will help lead a young Braves team to the first World Series of what could make for the MLB's next dynasty. After emerging as the top first baseman in the league last year, he will contend for the MVP as his offensive stats continue to increase.
3. Christian Yelich MIL – After winning NL MVP in 2018, Yelich will run with the momentum and top off the prime of his career with another dominant season.
HM: Starling Marte PIT
AL ROTY
1. Vladimir Guerrero Jr. TOR – This top prospect has the genetics and he's been all out dominant in the minors. Expect him to make it up to Toronto early, earn the starting job at third and do the same in the majors, contending for Rookie of the Year.
2. Kyle Tucker HOU – Tucker may not have a starting job – yet. But he showed flashes of potential in 2018 and could get some time in the outfield or at DH in 2019.
3. Eloy Jiménez CWS – Another top prospect who needs just a few weeks in AAA before a major league call up. After that, expect him to earn a time share in the outfield and eventually (after a strong start) a starting job.
HM: Forrest Whitley HOU
NL ROTY
1. Peter Alonso NYM – If Alonso has a strong Spring Training, look for him to compete for the first base job as Todd Frazier, Jed Lowrie, Amed Rosario, and Robinson Cano split time between second, shortstop, and third. Cano could try playing first, but having Alonso there from Opening Day could be beneficial. I see him breaking out in his rookie year and winning NL Rookie of the Year.
2. Fernando Tatis Jr. SD – Tatis Jr. isn't MLB ready yet, but I think he'll make an immediate impact if they bring him up when the time is right. I could see a Hosmer-Kinsler-Tatis-Machado infield working out well. Luis Urias will have to wait until 2020 for another starting job.
3. Mitch Keller PIT – The Pirates' first four starters have their jobs locked down. But if Keller gets off to a strong start in the minors, look for him to challenge Jordan Lyles for the #5 slot in the rotation and contend for NL Rookie of the Year.
HM: Victor Robles WSH
AL Cy Young
1. Corey Kluber CLE – Kluber heads into 2019 with something to prove. He needs to convince the Indians that he's worth the money to keep around. The Indians don't have much money to spend, so Kluber will need to put up a Cy Young-caliber year in order to do this.
2. Chris Sale BOS – If Sale can get healthy and stay healthy, he'll be the best pitcher in this league. But he always ends up collapsing at the end of the year, so I have slightly more confidence in Kluber. However, maybe Alex Cora can figure out a way to allow him to stay healthy all year. If Cora can figure this out, Sale's definitely worth re-signing.
3. Tyler Skaggs LAA – A healthy Skaggs showed potential last season, especially early on. With no clear ace atop the Angels rotation for 2019 and Shohei Ohtani restricted to just hitting, expect Skaggs to step it up and emerge as LA's new ace, something they have longed for since Garrett Richards began to decline after LA's 2014 playoff appearance.
HM: Justin Verlander HOU
NL Cy Young
1. Max Scherzer WSH – Expect Scherzer to emerge as the top pitcher in the league this year when Jacob deGrom takes a slight step back in his age 30 season. Scherzer has not let his age define him, and if anything, he has only gotten better with age. I don't see a decline happening anytime soon for Mad Max, and he has another Cy Young year or two still ahead of him.
2. Clayton Kershaw LAD – Kershaw has dealt with lingering injuries, but when he's on the mound and healthy, he has looked like the same Kershaw we're used to seeing. Despite injuries, he has posted an ERA under 3.00 in each of the last 10 seasons. As usual, I expect Kershaw to contend for the Cy Young, especially if he remains healthy.
3. Julio Teheran ATL – Teheran hasn't looked like the ace we thought he would be since 2014. But he is still just 28, and as long as it happens in the next year or two, I could definitely see him return to ace form and lead a young Braves rotation.
HM: Stephen Strasburg WSH
That's all for this year's MLB predictions.  Stay tuned for more Red Sox and baseball coverage soon.